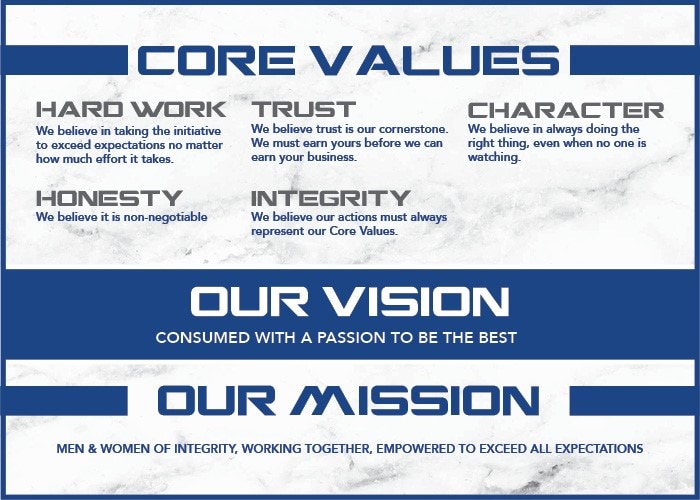 Welcome to our new website!
DeYarman Ford of Indianola is new to the area, but not to the business.  Greg Shottenkirk and Doug DeYarman are the owners of this location.  We are a family owned company that has been doing business for over 50 years.  
We have been successful over the years by continually offering our customers true savings and an unmatched customer experience.  We believe that a complete customer experience, from sales to service, is what will make our customers return to us for all their automotive needs.
Our first goal is to make sure our customers have not just the best experience, but an enjoyable experience. Second, we want to make sure you have so much fun that you give us the privilege of letting others know about the experience you had with us at DeYarman Ford of Indianola!
Learn More About DeYarman Ford. Proudly Serving Drivers Like You, from Indianola, IA to Des Moines IA, Pleasant Hill IA, Norwalk IA and Carlisle IA, And Everywhere in Between
If you're in the market for a new or used car, you've come to the right place. The staff at DeYarman Ford is committed to helping you find the right vehicle for your needs. What's more, they're also  dedicated to helping you maintain it long after you drive it home for the first time.
So where do we begin? Most like to take a look at the latest Ford models to hit our showroom, including the Ford F-150, Superduty, Escape, Fusion and Focus.
Those looking to keep some of that hard-earned money in their pockets, meanwhile, like to consider our lineup used cars as well.
Of course, whether you choose new or used, DeYarman Ford staffs a team of expert auto finance specialists who can help you find the right loan or lease for your needs. From start to finish, we're by your side to make the buying process as easy as possible.
And after you've purchased your next vehicle, DeYarman Ford doesn't go anywhere. Instead, we continue to support you with an onsite service department, which operates using only certified Ford parts - a combination that's sure to result in many worry-free miles in your vehicle's future.
Whatever your automotive needs may be, DeYarman Ford is here to serve you. Located at 2406 N Jefferson Way in Indianola, Iowa, we're a quick drive away from the surrounding Des Moines, Pleasant Hill, Norwalk and Carlisle areas. Come see what we can do for you today.